C-Ur-Sound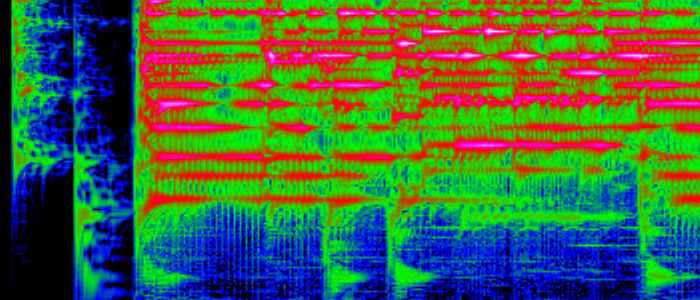 Help for your musical ear.
As a musician, you need to understand what's going on in complex recordings. For example:
Finding the notes in chords
Hearing buried bass and kick-drum parts
Picking out the fast notes in a guitar solo
Understanding the frequencies in a synthesized or natural sound to help you synthesize your own version of it
When your ear can't quite hear the details, a good picture of the sound can help fill in the missing pieces. C-Ur-Sound creates pictures (spectrograms) of the sounds in your MP3 or WAV audio files. (For help learning to "read" C-Ur-Sound spectrograms, see our Transcribing Music articles.)
Better Sound Pictures for Musicians
The pictures produced by most spectrographic software are not very useful for musical understanding because:
The pitch axis is calibrated by frequency rather than pitch. So, the very highest octave fills the top half of the picture and the lowest several octaves are all squeezed into a tiny band at the bottom. Also, you can't visually recognize a musical interval like an octave or a half-step.
The pitch detail gets worse at lower frequencies, until, in the bass range, the picture is useless for identifying actual pitches.
The reason for these drawbacks is that most spectrographic software uses a mathematical method called the Fourier transform. Unfortunately the Fourier transform doesn't have much to do with the way your ear actually processes sound.
C-Ur-Sound, however, simulates how your ear actually works better than the Fourier transform does, which lets C-Ur-Sound create sound pictures with fine detail.
To download C-Ur-Sound, click the Install DrawMusic Suite button at the top of this page!
---